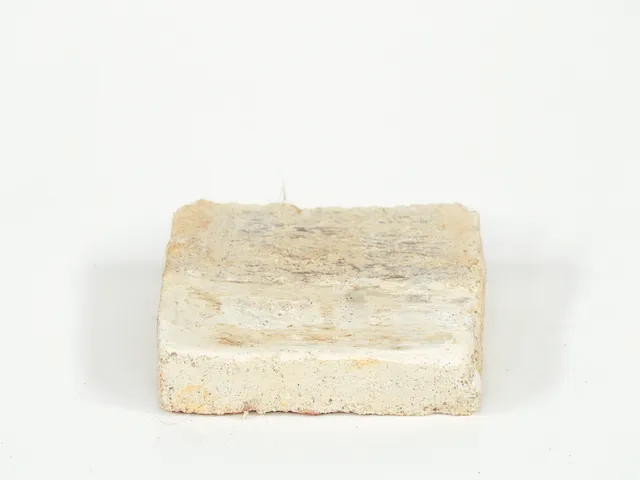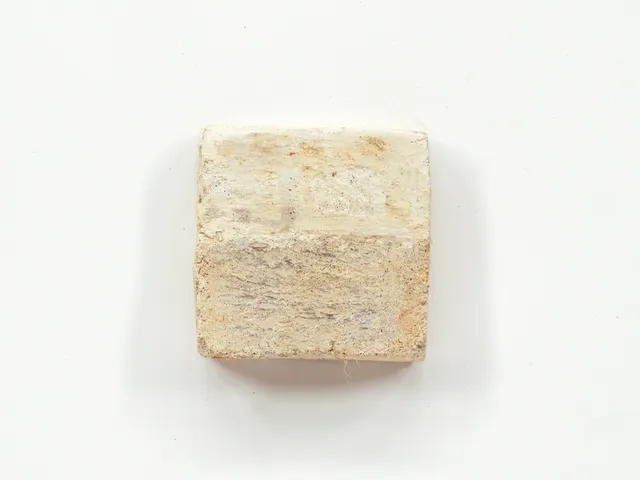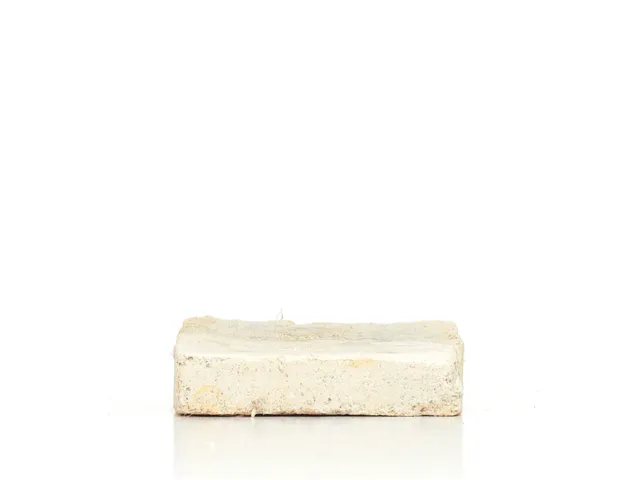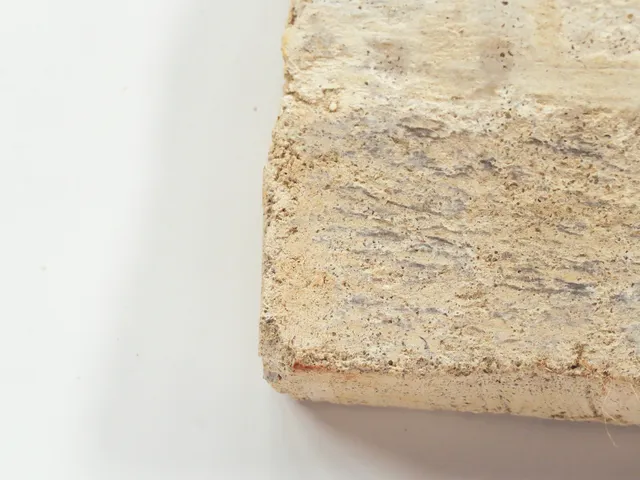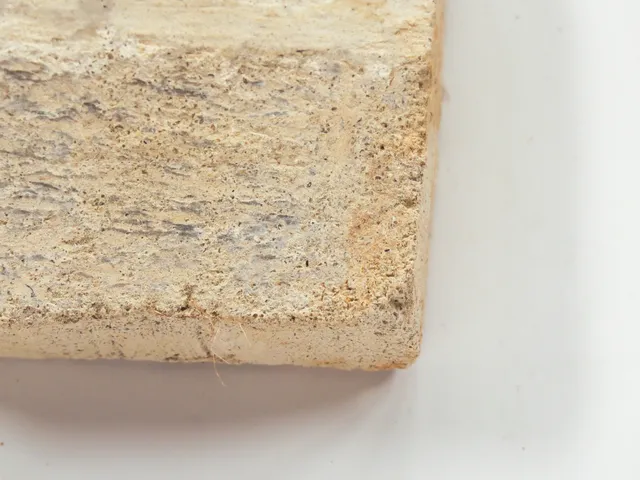 White Cob Tile
Material category:
Soil / Soil based (organic/mineral)
Identification number:
23-7182-332-a
Sample produced by:
LI Sze Yin Anna
Sample date:
20 Mar 2023 (Produced)
Clay for this compressed tile experiment was found two meters beneath farmland in Tin Shui Wai. The tile was produced by compressing a mixture of 40% river sand and 60% of clay, as well as the addition of tiny hemp strips. Half of the tile was coated with lime plaster and the other half was polished with gravel.
Depth of sample extraction:
> 100 cm
Slope at extraction point:
< 35°
Land Use:
Agricultural land
Production Attribute
Distance from source location: <= 100km
Production Energy: Low
Water Footprint for Production: Low
Collatoral Pollution:Low
CO2 Footprint: Low
Ecological Attributes
Recycling Percentage: 100%
Recycling potential: High
Expected Lifespan: 5-10 years
Degradation: 5-10 years
Fabrication Process
Forming (including compacting/compressing)
Sensory Attributes
Touch: Firm
Tactile Warmth: Tempered
Flexibility: Stiff
Resilience: Brittle
Odour: None
Glossiness: Matte
Transparency: Opaque