Jun 2023
Tai Tam Tuk Weathering Rack Installation
At TAL-L we aim to broaden our reach and impact by establishing long-term fieldwork and collaborations with local institutions. For testing material weathering, we are collaborating with the Ecological Learning Center at Tai Tam Tuk to expose our materials to climatic conditions in order to test the suitability of student-led research and TAL-L prototypes for outdoor design applications. The installation has a dual purpose as an educational tool for Hong Kong's youth showcasing innovative material prototypes and illustrating the potential reuse of raw materials typically delineated as 'waste'.
May 2023
Final Review: Landscape Media II Materials & Fabrication' (ARCH7182)
Landscape Media II Materials & Fabrication' (ARCH7182) introduced students to essential digital and manual tools of design and representation in landscape architecture. It explored core practices of landscape design focused on the understanding of representation and production. Digital platforms and procedural tools were introduced as key elements in the development of a cross media approach to fabrication.
Shifting from material analysis to visual programming and 1-to-1 fabrication, the course covered a variety of scales and modes. An essential part of the course was dedicated to exploring techniques in the assessment and testing of landscape materials as an iterative part of the design process. The projects transformed the products of material observations into design methodologies and created an understanding of abstraction, rigor, transformation and experimentation.
Jan 2023
Seminar - "Dialogue with Hong Kong Soil"
On Saturday January 7th, TAL-L Materials was invited to a seminar "Dialogue with Hong Kong Soil" discussing the different aspects of working with local soil. This seminar was centered on the exhibition "Told by the Soil - Stories of Victoria" created by artist Carol Lee Mei Kuen at the Gallery of Hong Kong Art School. 06/12/2022 – 13/01/2023.
"The exhibition traces its origin to a conversation between Carol Lee and a construction site worker at Victoria Peak. Despite all the changes, there is untouched soil in our city. Interested in this fact, Lee wanted to relate it to her art. She collected soil from construction sites at different sections of Victoria Peak and studied the colours and characteristics of the soil samples. She tried to find the relationship between soil and land by examining the primary soil using her artistic language. In this exhibition, soil and land have swapped places. The soil buried underground has been transformed into tangible artworks which can be seen, listened to and touched. The stories and history of the land are used as the background concept and presented in an abstract form."
Carol Lee, Niko Leung of Hong Kong Soil and Madison Appleby of TAL-L Materials sat down to present their work, all centered on soil but using three different approaches to investigation: artistry, industry and academia. This made for a fruitful discussion of local soil practices within Hong Kong. Conversation centered around the shared experiences of collecting soil, uncovering stories and histories of the land, and the problems faced with construction fill management and use.
To conclude this seminar, Carol Lee presented a piece of her work to TAL-L, a soil sample from Hillier Street, meticulously sorted, formed and fired at 1200 degrees Celsius. This material represents a conversation through soil, connecting different fields and building a base for an interdisciplinary soil community.
Nov 2022
Sustainable Landscape Design Seminar: Landscape Materials – Local Investigations
This course taught by Susanne Trumpf introduced key concepts focused on material, its lifecycle and movement as well as the use of local materials in contemporary landscape architecture. It used the exploration of material qualities as a tool to understand wider concepts of sustainability, urban resources, as well as fabrication and analysis technologies. Students' material prototypes varied from biophilic loofah bricks to 3D printing waste coffee grounds to bricks made from construction fill. The students and reviewers took part in discussions that focused on the process of making and its connection to existing cultural, economic, and chemical/physical processes.
Reviewers: Ashley Scott Kelly (Division of Landscape Architecture, HKU), Sergio Lourenco (Department of Civil Engineering, HKU), Sylvia Ng (THEi's Landscape Architecture), Ivy Wong (Environmental Science, CUHK)
Nov 2022
TVB Pearl: A Dragon's Tale
TVB Pearl Magazine highlighted an 80-year-old traditional pottery kiln in Tuen Mun that once produced tableware and flower pots for Hong Kong. This last existing local Dragon Kiln went out of business in the 1980s and is now fighting to become a living museum and heritage community centre.
In this news story, Susanne Trumpf was interviewed and commented on the state of the Dragon Kiln and the importance of it to not only the community but also the field of Landscape Architecture.
A Dragon's Tale, TVB Pearl, 2022-11-27, 20:00, 23'45", Reporter: Tina Jiang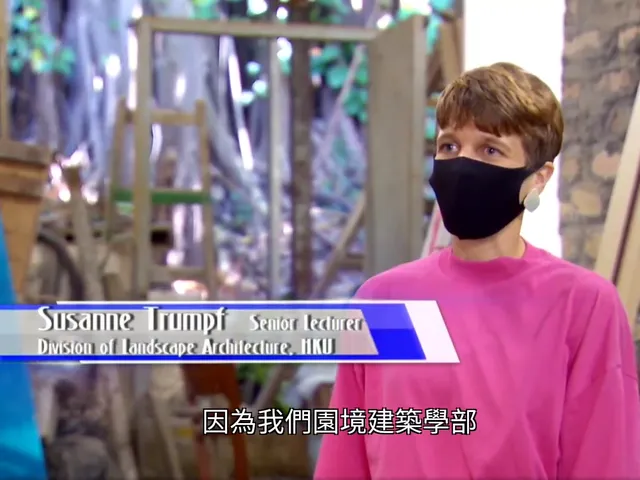 Jun 2022
Panel discussion: Material Practices in Hong Kong
Ivan Valin and Susanne Trumpf discussed in this online panel discussion the ambitions of TAL-L and the potential for a more productive, grounded, and innovative set of material practices that might be found in Hong Kong. Panellists representing different streams of material expertise: collection, application, and discovery, discussed their own work and questions framed by the TAL-L project. Matthew Siebert, from the University of Virgina, discussed the notion of material agencies and its impact on forms of practice. Man Tsang, from the Material Resource Center at Polytechnical University shared her work on developing material resource archives. And Lidia Ratoi, from HKU Department of Architecture, shared her experiences with material experimentation and robotic fabrication.
May 2022
Exhibition: An Archive For Living Materials
The exhibition, co-curated by Ivan Valin, Susanne Trumpf, and Ceci Wong showcased a cycle of material research and experimentation within the built environment disciplines. Part physical archive, part interactive map, part fabricated catalog, the exhibit documented local materials and related material experiments. It explored the compositions of Hong Kong, uncovering the material artifacts of ground, structure, and infrastructure while tracing their origins and impacts. The exhibition offered a glimpse into TAL-L, a living innovation archive that reframes our understanding of materials and builds new connections between landscape, architecture, environment and nature.
Jan 2022
OASE Journal: A Project of the Soil
Susanne and Ivan have published in the OASE Journals' #110 issue 'A project of the soil'. The paper with the title 'Taxon|Archive|Lab - Library: Soils for the regeneration of the urban landscape' investigates the potential to reclaim urban soils as a dynamic resource in remaking the city for a more sustainable future. Student-led archival exercises, and open-ended material experimentations around TAL-L are described as a foundation to restore deep knowledge about soils within the landscape architectural education.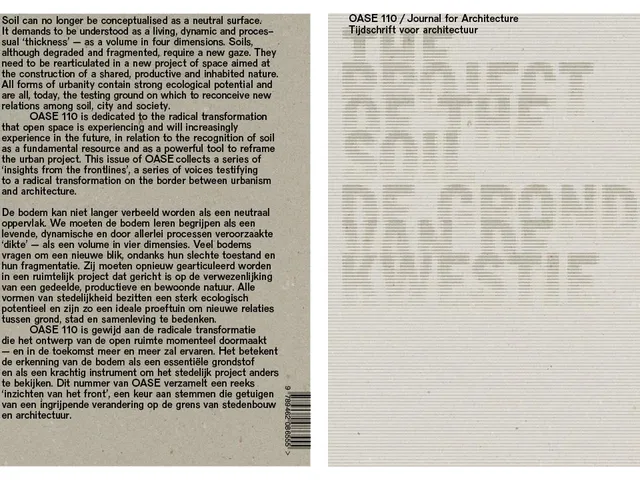 Dec 2021
HKU Faculty of Architecture Teaching Award 2021
Susanne was selected as the recipient of the Faculty Teaching Award 2021 for her efforts to set up a pedagogy around landscape materials. The Panel was impressed with the awardee's dedication to teaching, and the innovative pedagogical approaches to enduring excellence to enhance student learning experiences and learning outcomes.
Oct 2021
Foundation Landscape Studio: Transitional Wetland Soil Samplings
Ivan leads a site visit to Pui O, Lantau, for site investigations to launch a design project to propose interventions in a degraded agricultural zone and emergent freshwater marsh. As part of the study, students mapped plant and water conditions and sampled soils along a wet-dry gradient line. These samples tested the process of student-led soil archive inputs.