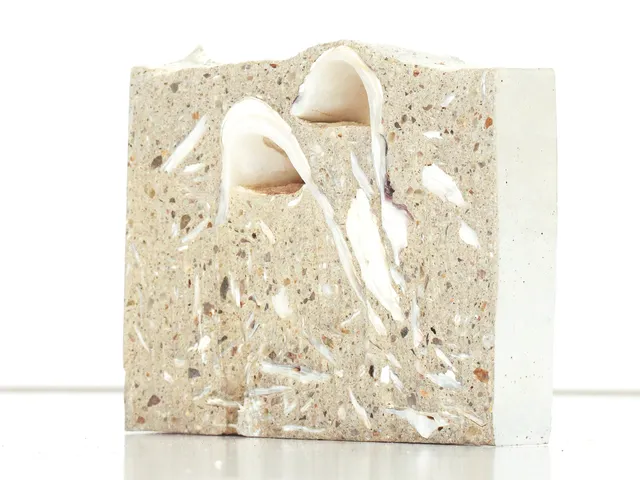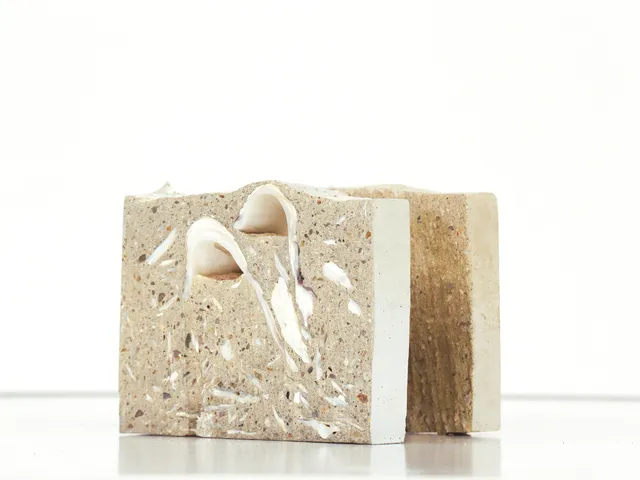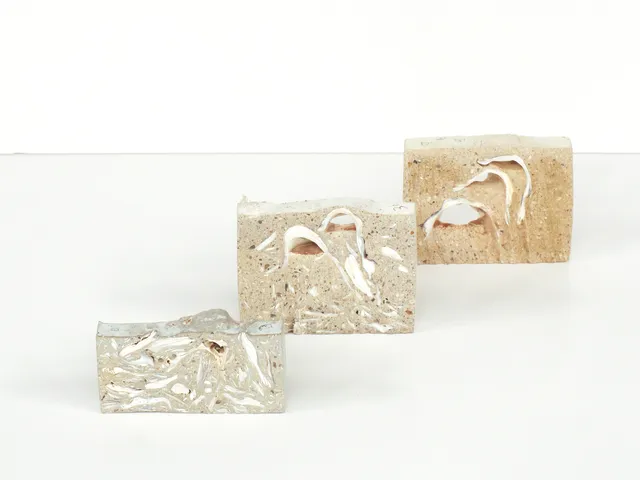 Oyster Shell Brick (cement mix)
Material categories:
Cement based
Mineral / Mineral based
Identification number:
23-7182-328-b
Sample produced by:
HO Chi Chung Terry
Sample date:
20 Mar 2023 (Received)
Oyster shells and debris for this material test series were collected from 'The Nature Conservancy' (TNC) under its oyster recycling project. The oyster shells are placed in a mould and filled with a mix of cement/sand/oyster debris. After curing, the brick is sliced into a series of thin slabs using a water jet. The 15mm thick slabs are richly textured, revealing oyster aggregates of different sizes as well as a riffled surface from the water jet cutting.
Production Attribute
Distance from source location: <= 100km
Production Energy: Medium
Water Footprint for Production: High
Collatoral Pollution:Medium
CO2 Footprint: Medium
Fabrication Process
Filling
Sensory Attributes
Touch: Hard
Tactile Warmth: Cool
Flexibility: Stiff
Resilience: Brittle
Odour: None
Glossiness: Matte
Transparency: Opaque