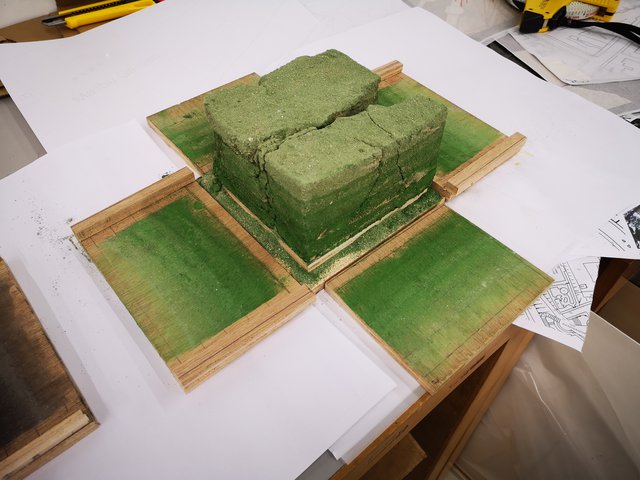 Metal oxide brick
Material categories:
Soil / Soil based (organic/mineral)
Metal
Identification number:
19-7307-010-c
Sample produced by:
CHIU Ho Wan Issac
Sample date:
19 Oct 2019 (Produced)
Sample condition:
No physical sample
The extracted urban soil required the addition of clay to achieve the required plasticity. Different colored metal oxides are added to test the aesthetic possibilities of an old brick-making technique. The different intensities of the layers show different amounts of oxides added. The red brick (a) uses iron oxide, the black brick (b) uses manganese oxide, the green brick (c, no physical sample) uses chromium oxide.
Depth of sample extraction:
80 - 100 cm
Slope at extraction point:
< 35°
Ecological Attributes
Recycling potential: High
Fabrication Process
Forming (including compacting/compressing)
Properties
Porous
Textured
Sensory Attributes
Touch: Firm
Tactile Warmth: Warm
Flexibility: Stiff
Resilience: Brittle
Odour: None
Glossiness: Matte
Transparency: Opaque