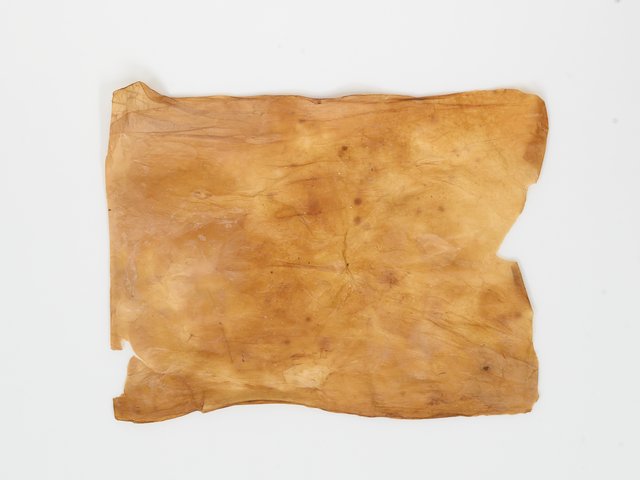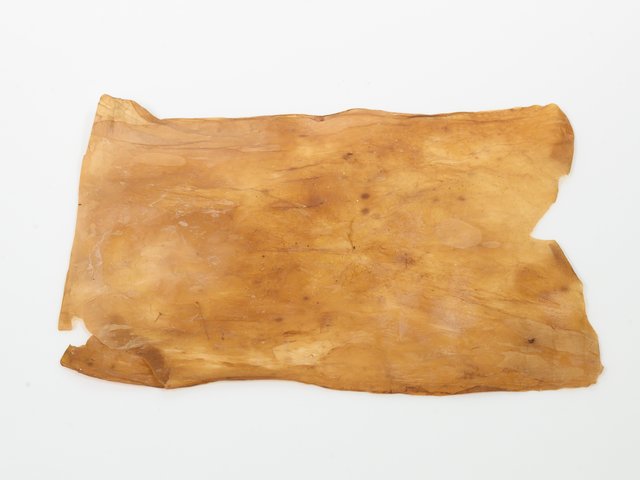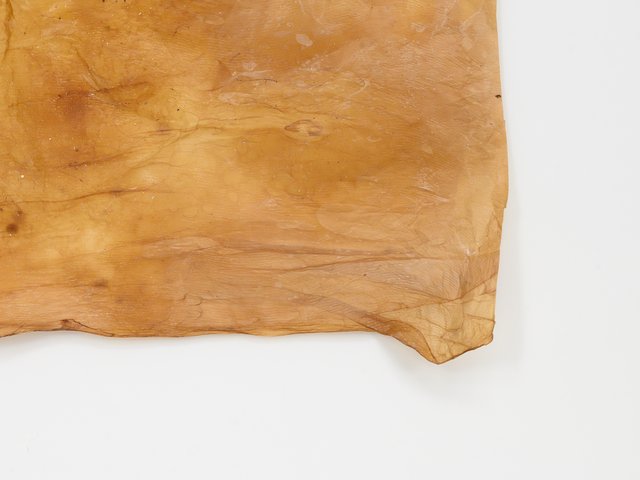 Kombucha bacterial cellulose
Material category:
Naturals (others)
Identification number:
20-0000-271-a
Sample produced by:
LIN Kevin
Sample date:
1 Apr 2021 (Produced)
The bacterial cellulose (SCOBY) is formed as a sheet in a vat of kombucha brew. After fermentation, the sheet grows up to 30mm thick, and is then removed from the vat. It then goes through an alkaline cleaning process: first rinsed in ethanol, then soaked overnight in a vat of alkaline solution (Sodium Bicarbonate + Water). It is then taken out to be laid flat on a horizontal piece of wood, covered by a linen and then by a sheet of acrylic. It is left under direct sunlight to dry over a day. A coating of Sodium Alginate solution is thinly applied over the sheet and then left to dry.
Production Attribute
Distance from source location: <= 100km
Production Energy: Low
Water Footprint for Production: Medium
Collatoral Pollution:Low
CO2 Footprint: Low
Fabrication Process
Casting
Properties
Coated
Aerobic
Sensory Attributes
Touch: Soft
Tactile Warmth: Warm
Flexibility: Flexible
Resilience: Resistant
Odour: Moderate
Glossiness: Satin
Transparency: Translucent