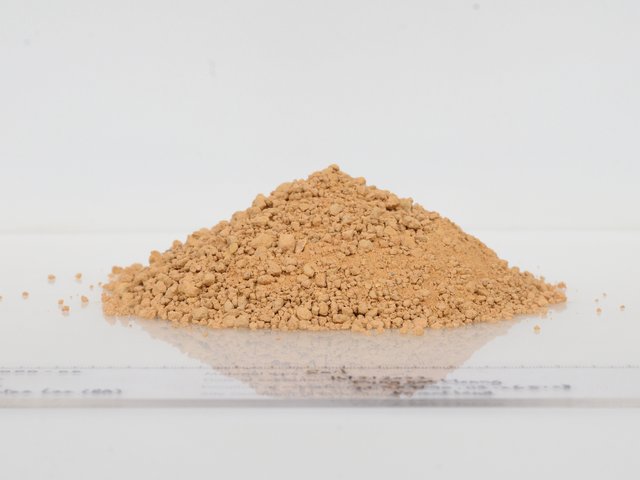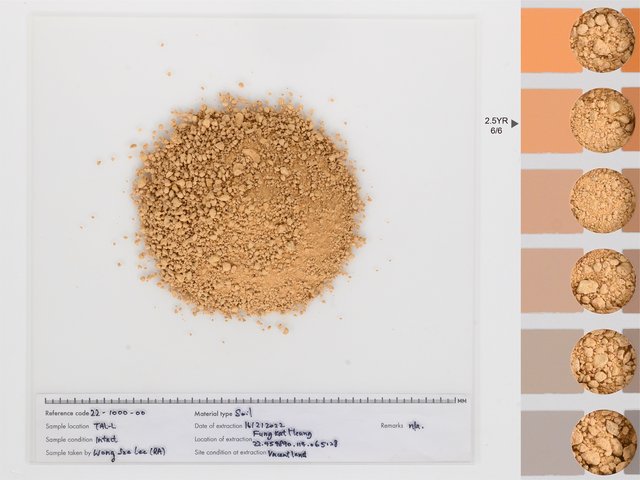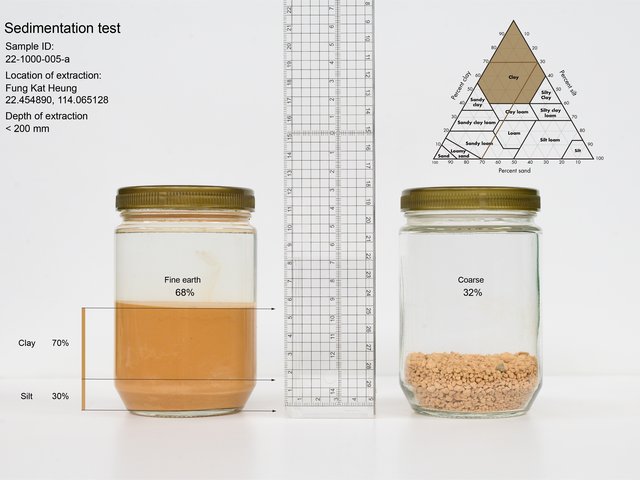 Fung Kat Heung clay
Material category:
Soil / Soil based (organic/mineral)
Identification number:
22-1000-005-a
Sample produced by:
TAL-L
Sample date:
16 Feb 2022 (Extracted)
Fung Kat Heung is a village within Kam Tin area of the Yuen Long District, located east of the Kam Tin River and north of Sha Po Tsuen. It is the ancestral village of the Sham clan, who were the descendants of a Chinese general in the Republic of China (1912-1949). After General Shen's defeat in the Guangdong–Guangxi War in 1926, he retired to this location and named the village "Fung Kat", which means 'all bad luck turns into good luck'.
Depth of sample extraction:
<20 cm
Slope at extraction point:
< 35°
Geology of parent material:
Clay/ silt, gravelly sandy, well sorted to semi sorted
Soil Structure
Organic Matter: 0.0 %
Coarse: 32.0 %
Sand: 0.0 %
Slit: 30.0 %
Clay: 69.4 %