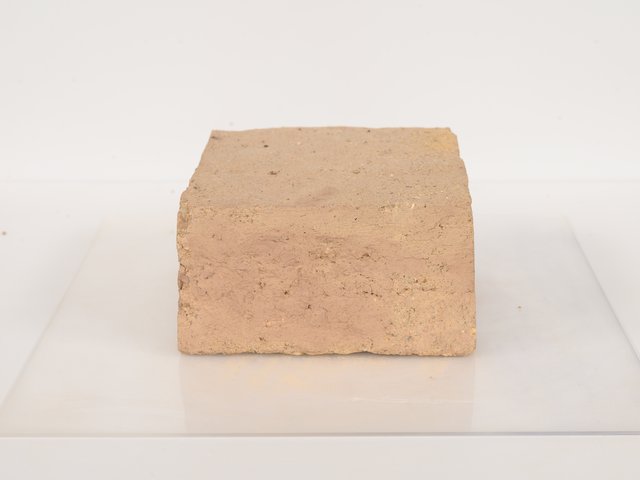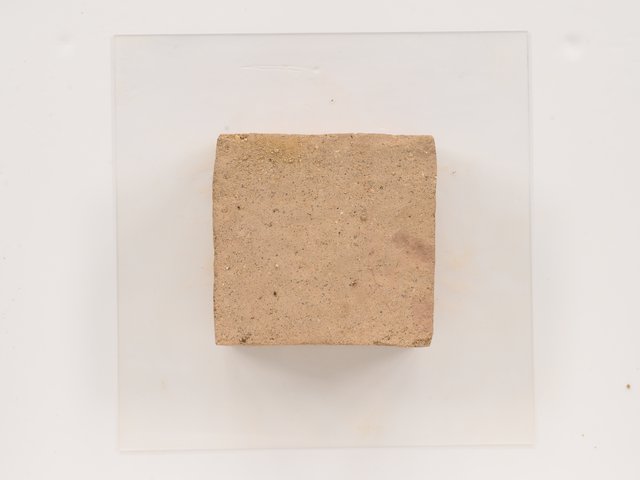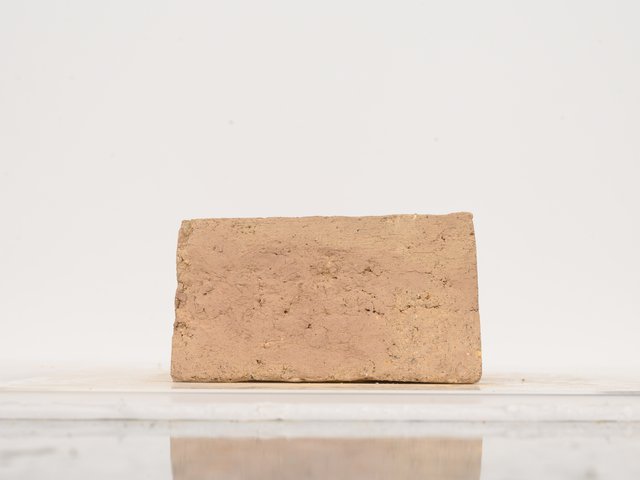 Construction site brick
Material category:
Soil / Soil based (organic/mineral)
Identification number:
19-7307-009-c
Sample produced by:
CHU Tsz Ying Christina
Sample date:
18 Oct 2019 (Produced)
Three bricks compressed of the same material from a construction site were dried under different conditions. The first brick (a) was dried in an air-conditioned environment, the second brick (b) was dried outdoors, the third brick (c) was dried in a climate chamber at 75° C. The first brick (a) took the longest to cure (~8 days). The bricks show no visible difference due to the drying speed.
Depth of sample extraction:
60 - 80 cm
Slope at extraction point:
< 35°
Natural or imported material:
Imported
Soil Structure
Organic Matter: 0.0 %
Coarse: 20.0 %
Sand: 40.0 %
Slit: 40.0 %
Clay: 0.0 %
Ecological Attributes
Recycling potential: High
Fabrication Process
Forming (including compacting/compressing)
Properties
Porous
Textured
Sensory Attributes
Touch: Firm
Tactile Warmth: Warm
Flexibility: Stiff
Resilience: Brittle
Odour: None
Glossiness: Matte
Transparency: Opaque