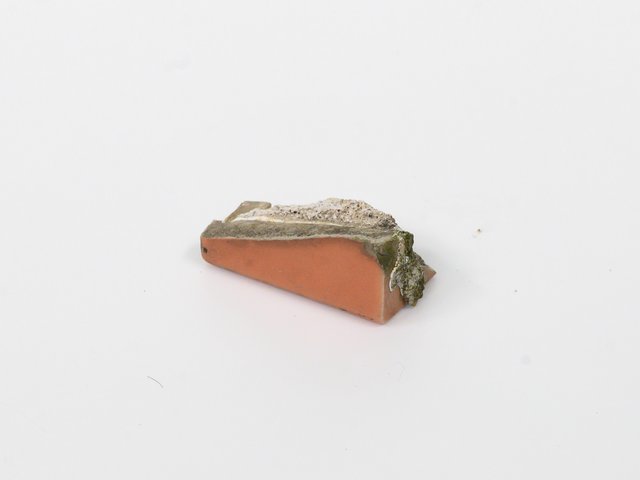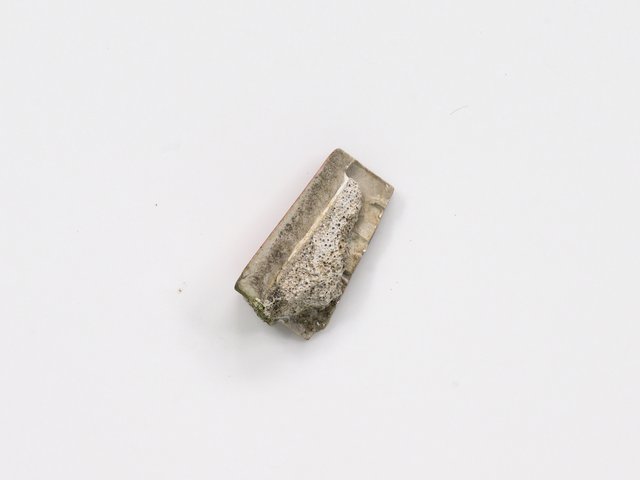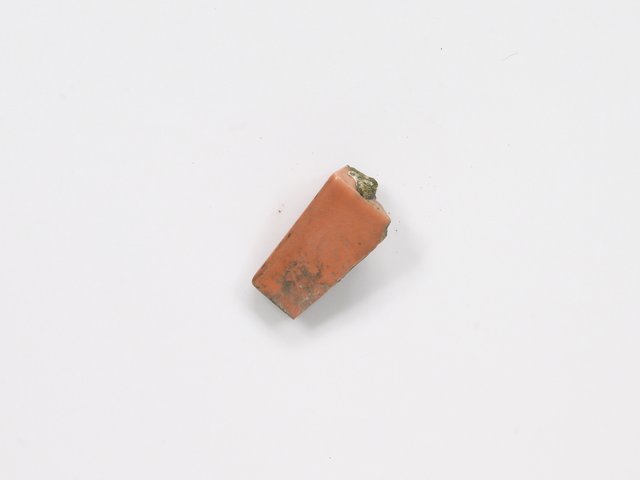 Wah Fu corner tile
Material categories:
Ceramic
Cement based
Identification number:
20-0000-291-a
Sample produced by:
TAL-L
Sample date:
26 Apr 2022 (Extracted)
Sample condition:
Damaged
Off Wah Fu Road, next to SKH Lui Ming Choi Secondary School, there is a hidden entrance to a path crossing over the creek. This creek empties into Waterfall Bay 100m downstream of the crossing. Remnants of old structures can be found along a row of trees whose roots have broken apart and lifted up the concrete pavers along the path. The corner tile, partially covered in mortar, is assumed to originally have been used as an interior stair tile or edging for a veranda floor.
Depth of sample extraction:
On/Above Ground
Slope at extraction point:
< 35°
Natural or imported material:
Unknown
Form
Tiling (Tile)
Filling (Filler)
Sensory Attributes
Touch: Hard
Tactile Warmth: Cool
Flexibility: Stiff
Resilience: Resistant
Odour: None
Glossiness: Satin
Transparency: Opaque