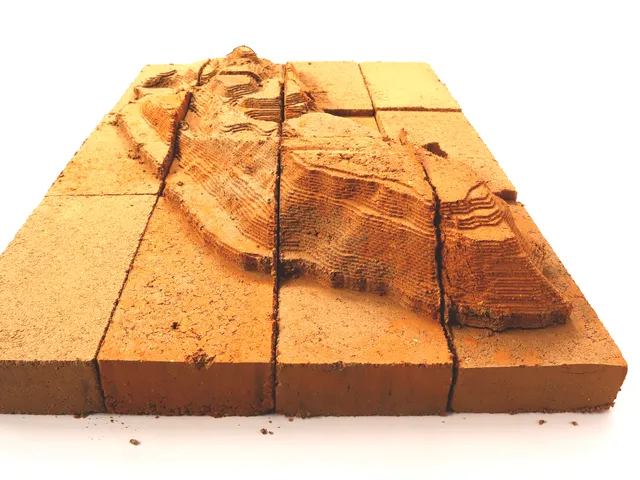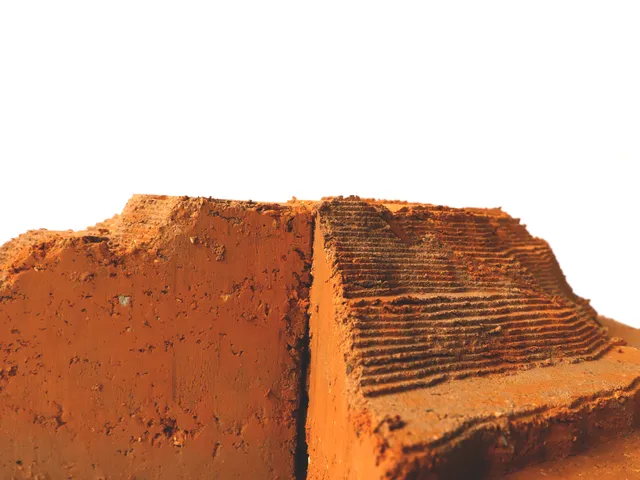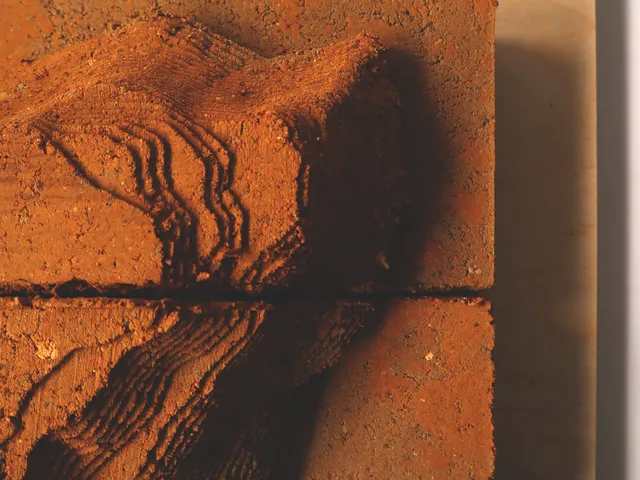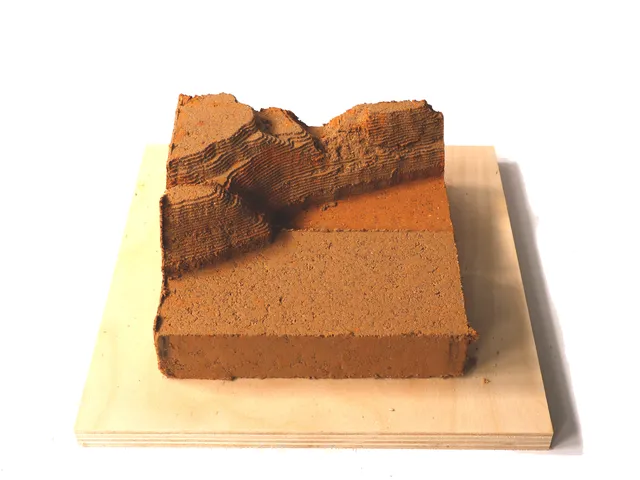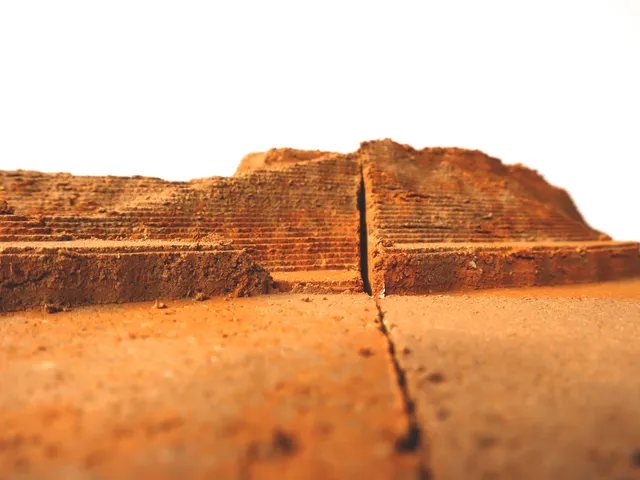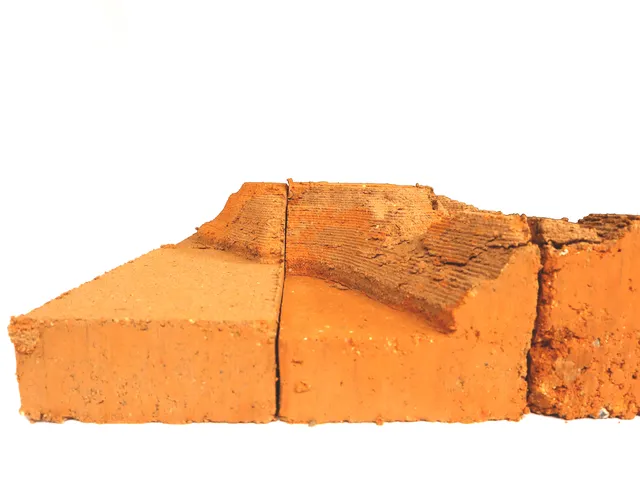 TKO Area 137 Fill Bank Clay 02 CNC Milled Brick
Material category:
Soil / Soil based (organic/mineral)
Identification number:
23-1000-349-n
Sample produced by:
TAL-L
Sample date:
14 Sep 2023 (Produced)
A landscape model of the Tseung Kwan O Area 37 Fill Bank was created out of 12 compressed earth bricks. These bricks were created using two soils from the fill bank (23-1000-349-a and 23-1000-349-d). Each sample was mixed with water until it was the consistency typically used for rammed earth applications. The soil samples were layered to emulate the deposited soil layers within the fill bank. , with sample (23-1000-349-a) typically used for the raised portion of the brick due to its 'finer' consistency as it was more finely sieved. The layered plywood formwork was created using the process of CNC milling (computer numerical control milling) to create a relief contour model of the fill bank. The formwork was constructed to fit the exact dimensions of the brick press, illustrating the future potential for modifiable formwork in compressed brick applications.
Surface Condition:
Loose
Loose
Depth of sample extraction:
> 100 cm
> 100 cm
Slope at extraction point:
< 35°
35° - 45°
Land Use:
Vacant land/construction in progress
Vacant land/construction in progress
Fabrication Process
Forming (including compacting/compressing)