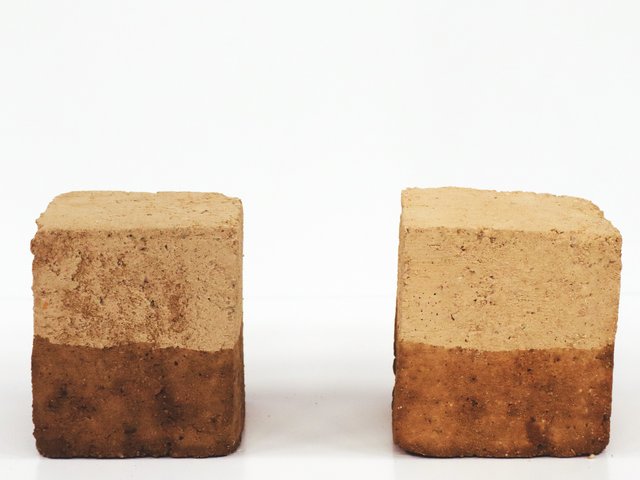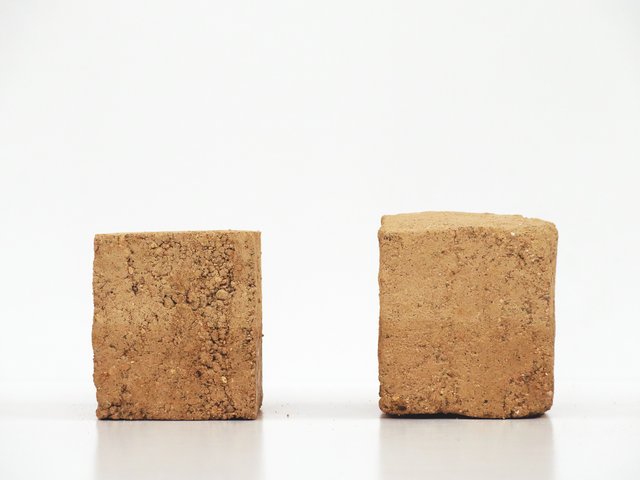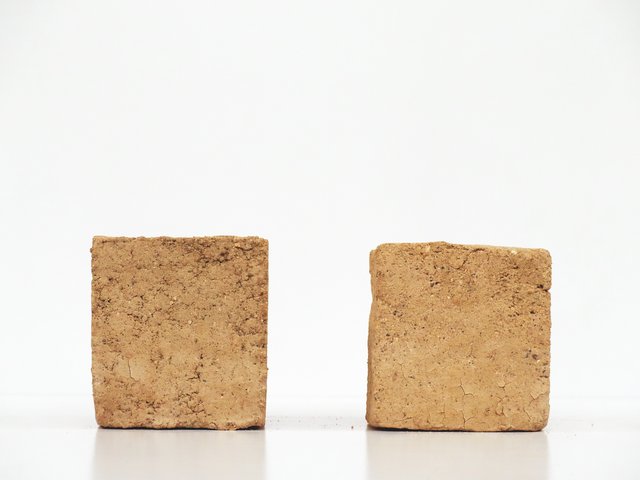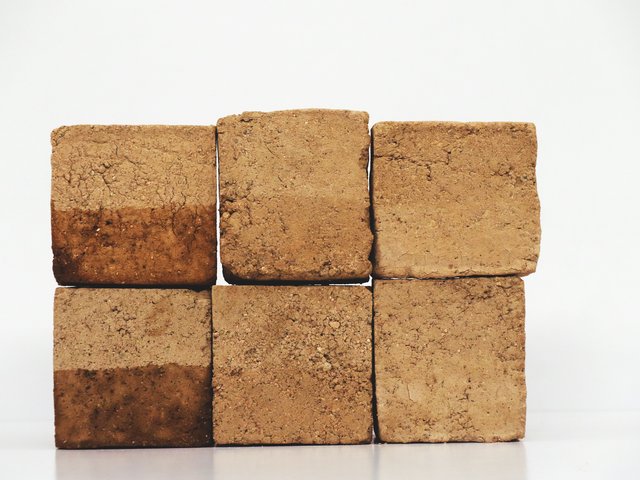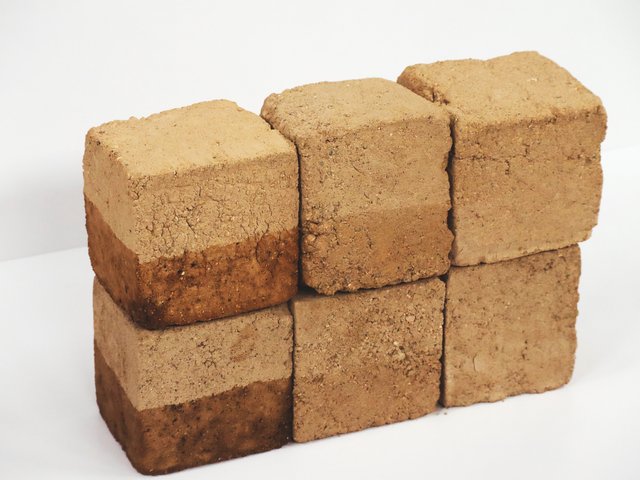 TKO Rammed Earth Bricks
Material category:
Soil / Soil based (organic/mineral)
Identification number:
22-7359-321-a
Sample produced by:
HAN Jinrui Jerry
Sample date:
5 Oct 2022 (Extracted)
This project reuses soil extracted from Tseung Kwan O Area 137 Fill Bank, aiming to explore the reuse approaches of soil components in construction waste. The bricks are made from soil extracted at two different locations. The soil was sieved, compressed and coated. The three coatings tested are concrete surface harder, acrylic-based wood oil, and glutinous rice flour paste. The results show the potential of soil-based bricks as a low-emission construction material.
Depth of sample extraction:
On/Above Ground
Slope at extraction point:
< 35°
Natural or imported material:
Unknown
Production Attribute
Ecological Attributes
Recycling Percentage: 100%
Reclaimed Components: 100%
Recycling potential: High
Expected Lifespan: More than 50 years
Degradation: 1-5 years
Physical Properties
Fabrication Process
Forming (including compacting/compressing)
Sensory Attributes
Touch: Hard
Tactile Warmth: Tempered
Flexibility: Flexible
Resilience: Resistant
Odour: None
Glossiness: Matte
Transparency: Opaque