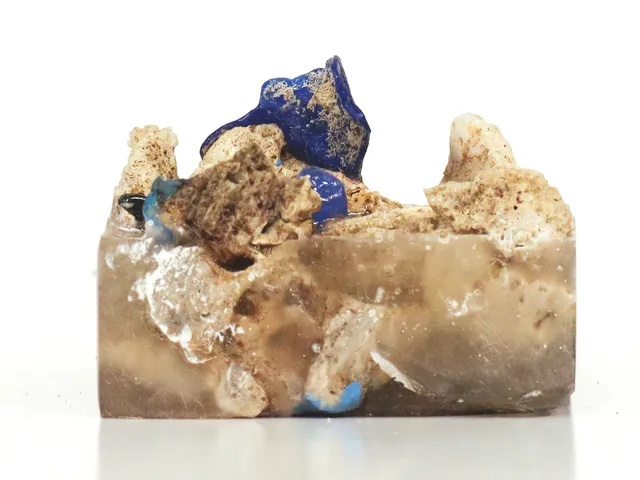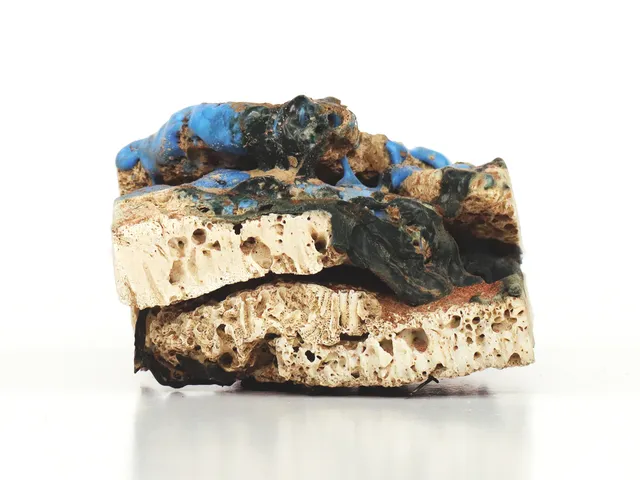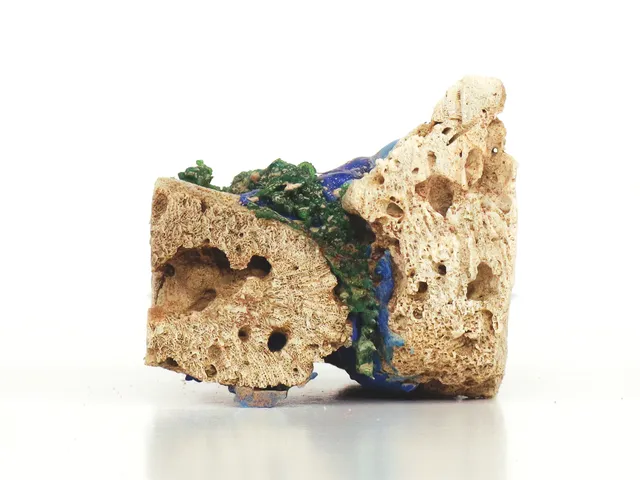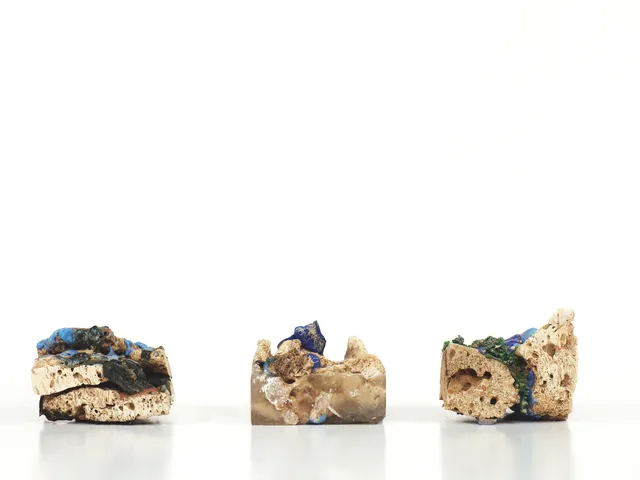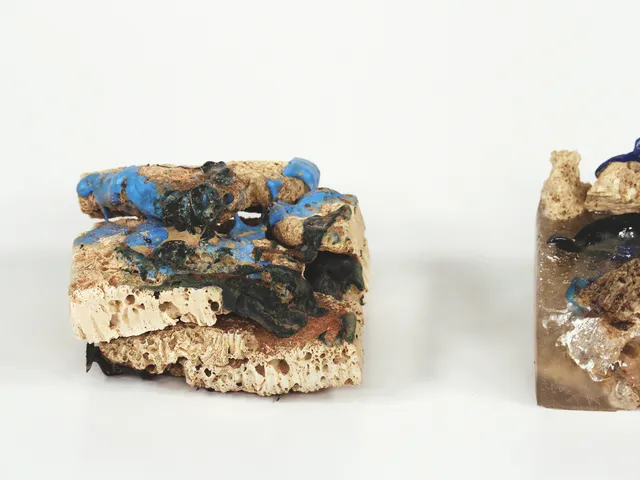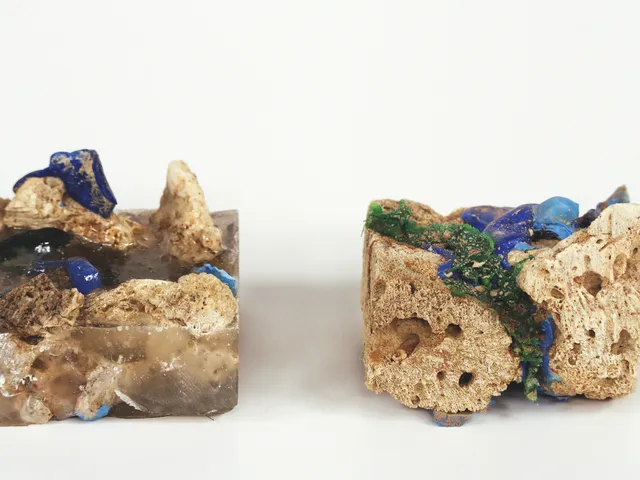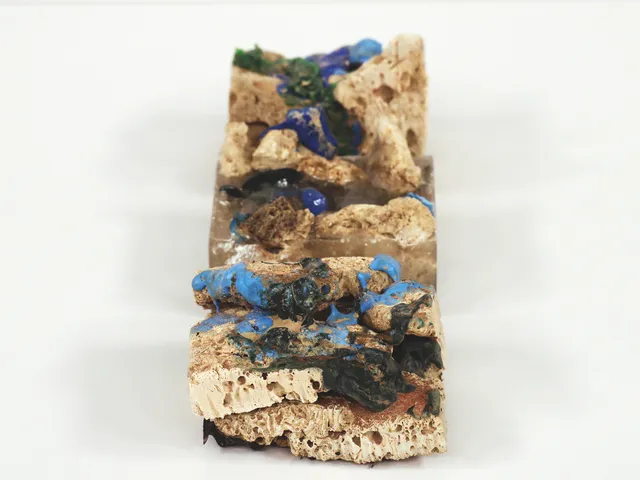 Sheng Sze Wan Plastiglomerate
Material category:
Plastiglomerate
Identification number:
23-7182-329-a
Sample produced by:
LIM Wing Kwan Tanya
Sample date:
12 Feb 2023 (Produced)
The first sample of 'naturally' formed plastiglomerate was recorded in 2014. This sample mimics that process by melting polymer fragments with a heat gun to compose various mineral elements into an object. Both sediments (mainly dead coral) and plastic waste were collected from Sheng Sze Wan Beach. The plastiglomerate objects are further modified to reveal the sectional structure by cutting the edges with a water jet.
Depth of sample extraction:
On/Above Ground
Slope at extraction point:
< 35°
Natural or imported material:
Unknown
Production Attribute
Distance from source location: <= 100km
Production Energy: Medium
Ecological Attributes
Recycling Percentage: 50% or more
Reclaimed Components: 100%
Recycling potential: High
Expected Lifespan: More than 50 years
Degradation: More than 50 years
Fabrication Process
Forming (including compacting/compressing)
Properties
Permeable
Porous
Sensory Attributes
Touch: Firm
Tactile Warmth: Tempered
Flexibility: Stiff
Resilience: Brittle
Odour: Moderate
Glossiness: Matte
Transparency: Opaque