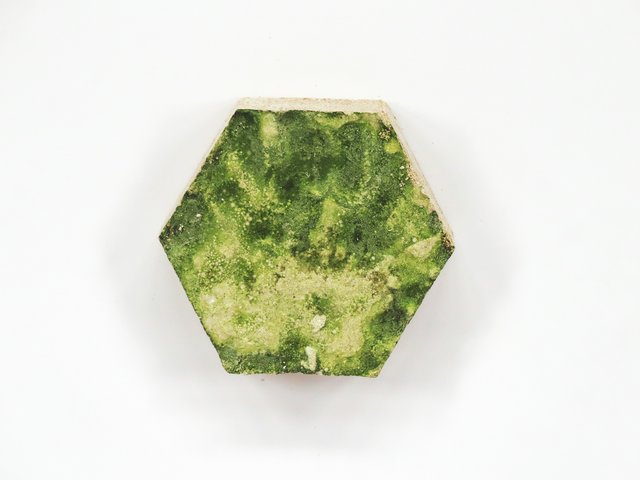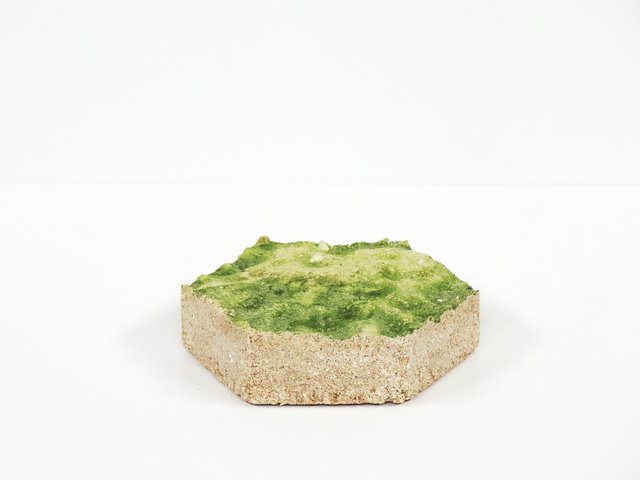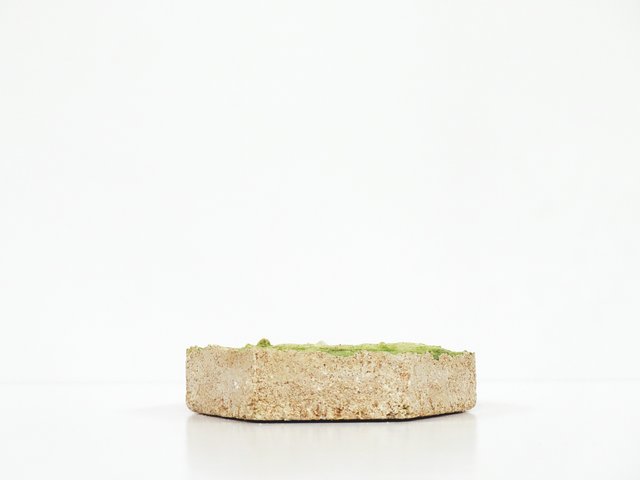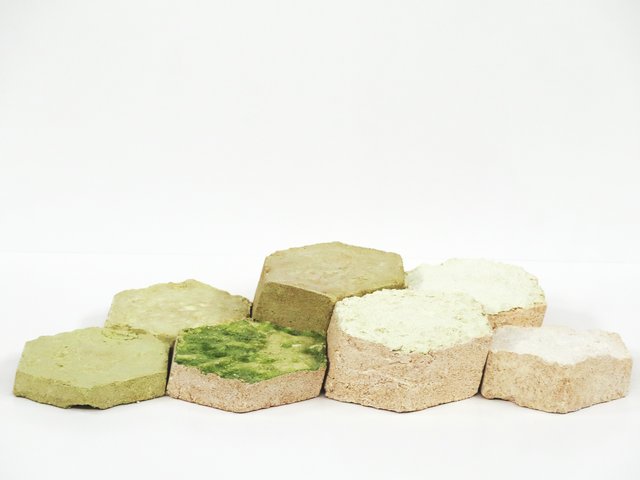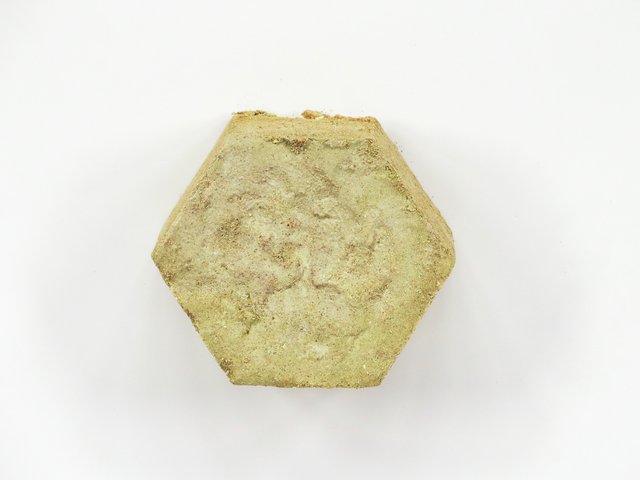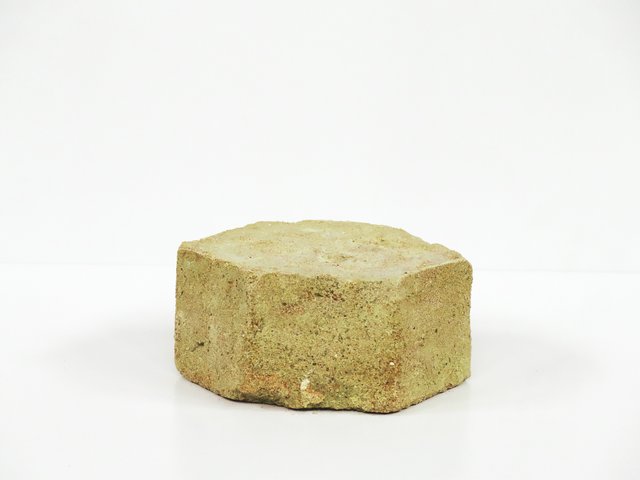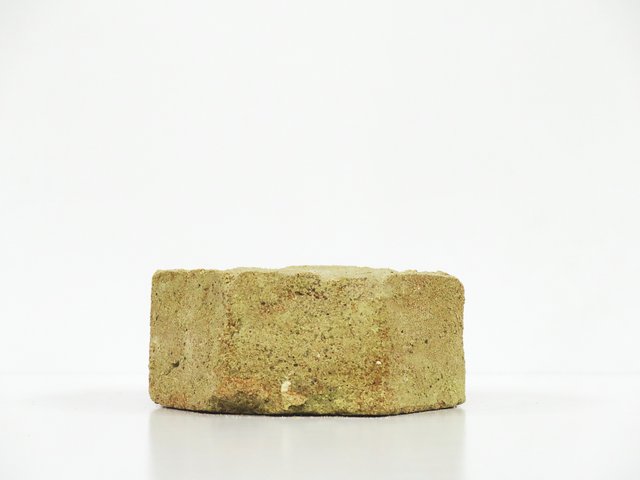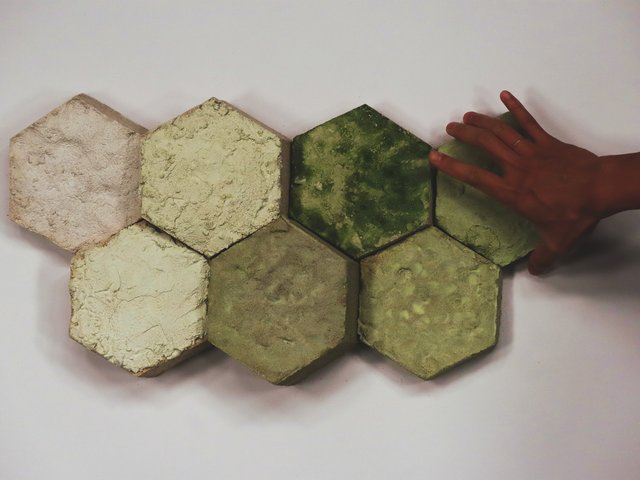 Sai Kung Calcium Carbonate Brick
Material category:
Mineral / Mineral based
Identification number:
22-7359-317-a
Sample produced by:
CHUNG How Yu Jonathan
Sample date:
29 Nov 2022 (Produced)
The hexagonal bricks are made with seashell lime, sand from Pak Sha Chau, and dyed with pandan extract.
Composite small seashells were collected from beaches along Sai Kung's small islets. The contents were cleaned, filtered, and prepared for firing to break down the shells into lime. Sand from the same beaches was sieved for providing a suitable-size aggregate. Culinary pandan was used as a dye and was tested with various colouring methods. The formwork is inspired by the slanted hexagonal volcanic geology of Sai Kung. Different ratios of lime, sand, and water, were tested to create an efficient and stable brick.
Depth of sample extraction:
On/Above Ground
Slope at extraction point:
< 35°
Fabrication Process
Casting
Sensory Attributes