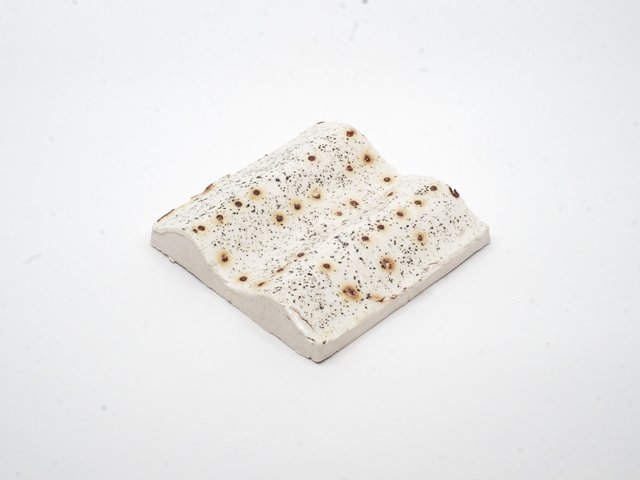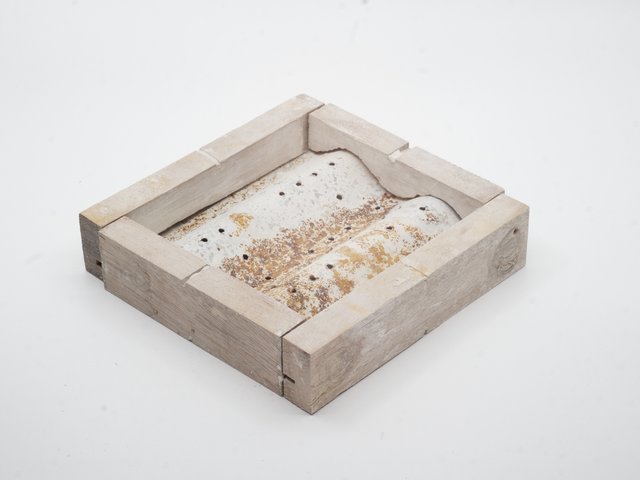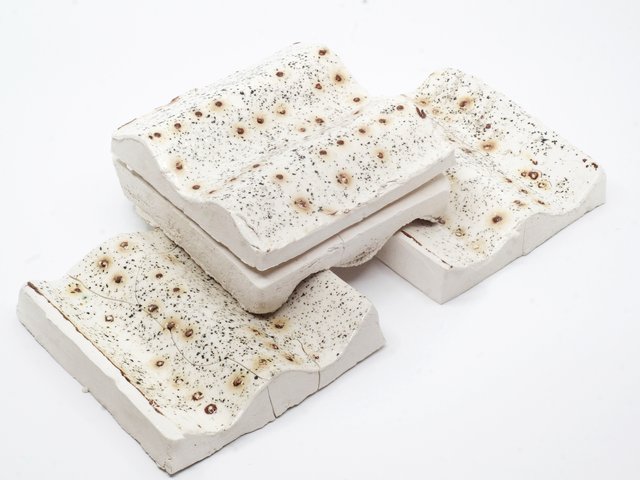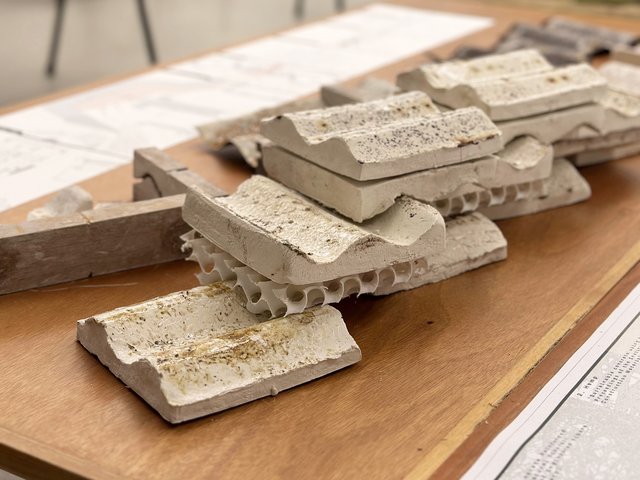 Rust Bricks
Material categories:
Ceramic
Metal
Identification number:
22-7359-322-a
Sample produced by:
CHEANG Brian
Sample date:
30 Nov 2022 (Produced)
Fired and glazed pottery clay was pressed against rusting corrugated metal sheet to transfer actively decaying information on the more volatile material (metal sheets) to a pseudo permanent one (pottery clay) as a method of archiving. New information in Braille was encoded by drilling the metal sheets, translating and documenting the production process. Rusted pieces of corrugated metal were both surface treatment and formwork, this process inherited and evolved the stacking performance of a typical corrugated metal sheet.
Depth of sample extraction:
On/Above Ground
Slope at extraction point:
< 35°
Natural or imported material:
Imported
Production Attribute
Distance from source location: <= 100km
Production Energy: High
Water Footprint for Production: Low
Fabrication Process
Forming (including compacting/compressing)
Properties
Corrugated
Oxidized
Coated