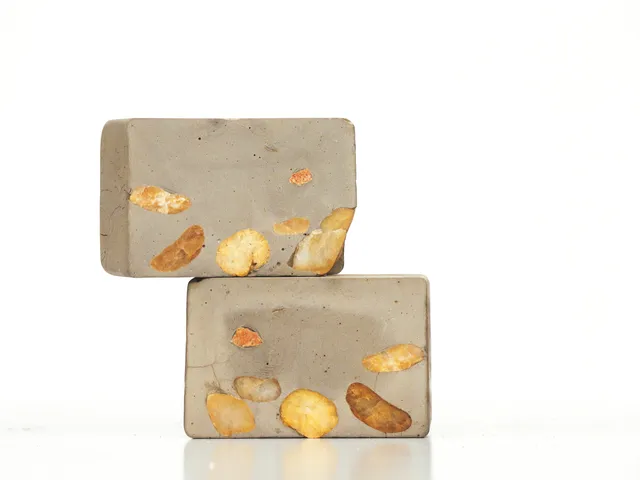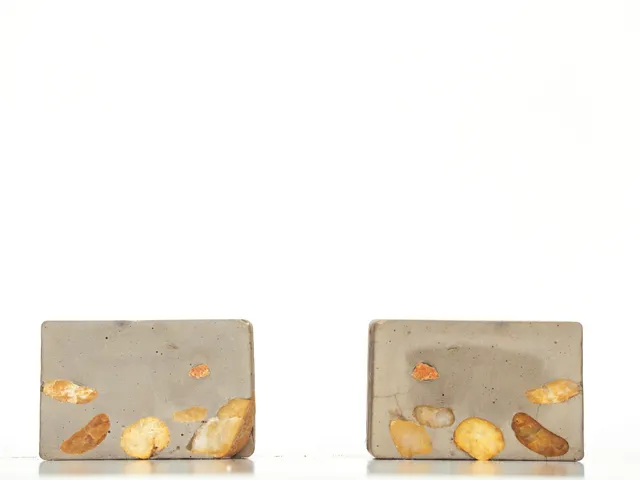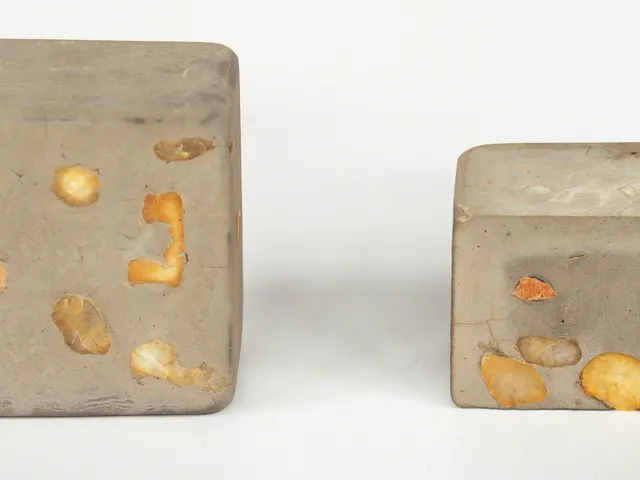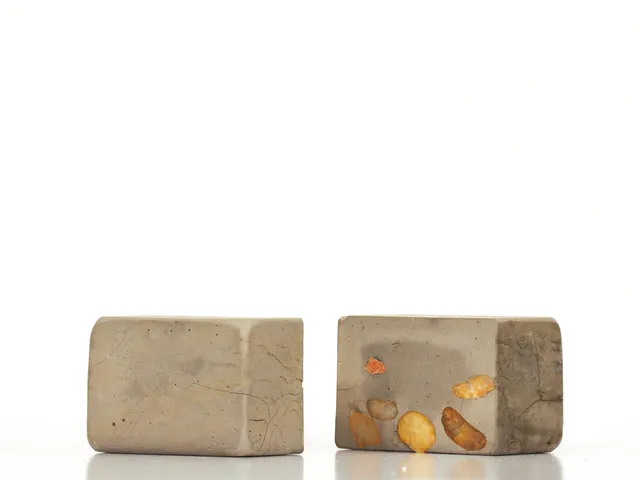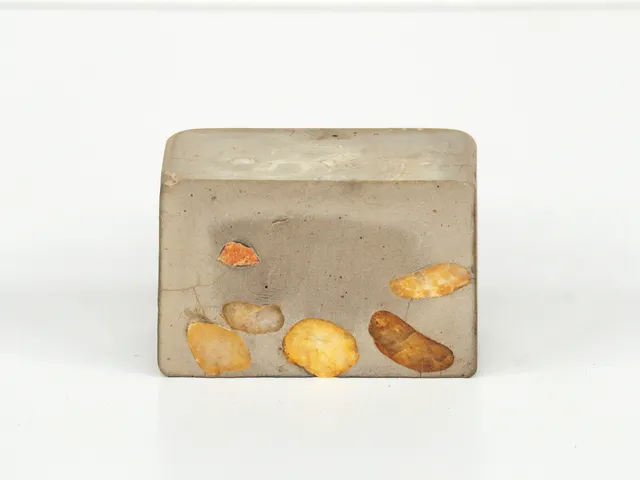 Pebble Concrete
Material category:
Cement based
Identification number:
23-7182-344-a
Sample produced by:
YU Kaixin Kyle
Sample date:
28 Feb 2023 (Produced)
Pebbles with a diameter of 4-5mm and concrete with high cement and low sand ratio are mixed to form this block. Blocks are then cut in half utilizing a waterjet exposing the pebbles within. These blocks have the potential to be used as a paving material. The cut side is sanded/polished to better stage the surface of concrete and aggregate.
Production Attribute
Production Energy: High
Water Footprint for Production: High
Collatoral Pollution:High
CO2 Footprint: High
Ecological Attributes
Fabrication Process
Casting
Sensory Attributes
Touch: Hard
Tactile Warmth: Cool
Flexibility: Stiff
Resilience: Brittle
Odour: None
Glossiness: Matte
Transparency: Opaque