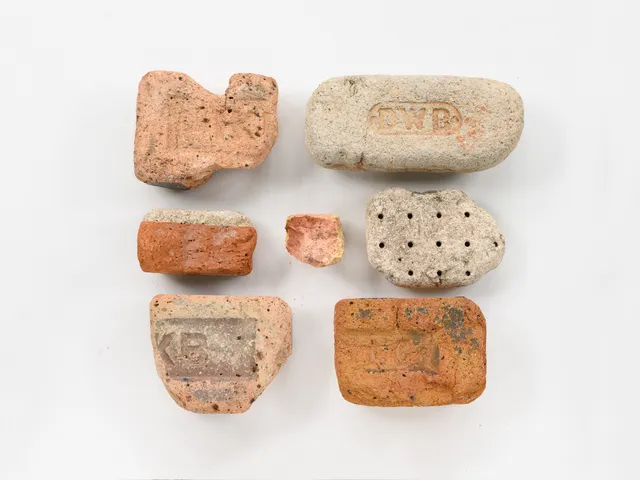 Deep Water Bay bricks
Material category:
Ceramic
Identification number:
22-1000-288-a
Sample produced by:
TAL-L
Sample date:
2 Apr 2022 (Extracted)
Brick Hill (known as Nam Long Shan) lies in the south of Hong Kong Island. The hill was named after the brick works factory that used the site between 1889 and 1931. Raw materials including clays are excavated from the hill nearby for the production of fire bricks, tiles and water pipes.
Depth of sample extraction:
On/Above Ground
Slope at extraction point:
< 35°
Production Attribute
Distance from source location: <= 100km
Production Energy: Low
Water Footprint for Production: Low
Collatoral Pollution:Low
CO2 Footprint: Low
Fabrication Process
Casting
Sensory Attributes
Touch: Hard
Tactile Warmth: Cool
Flexibility: Stiff
Resilience: Ductile
Odour: None
Glossiness: Matte
Transparency: Opaque