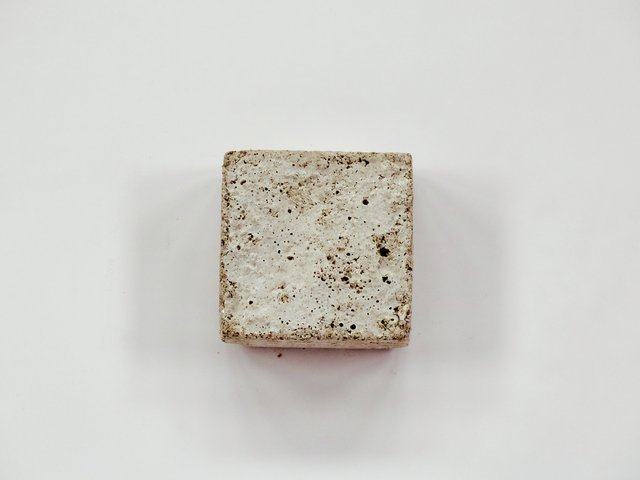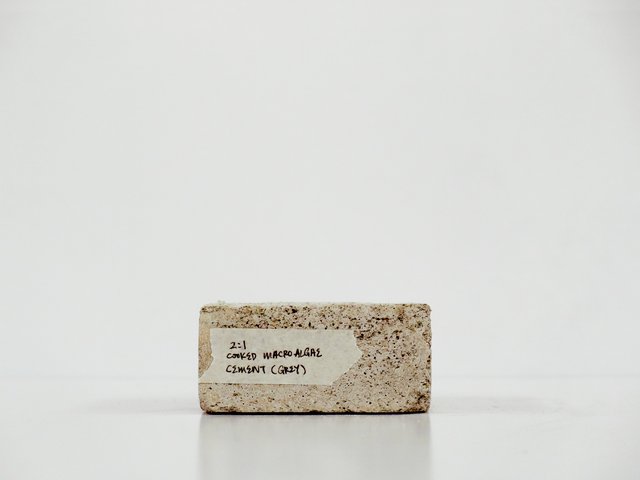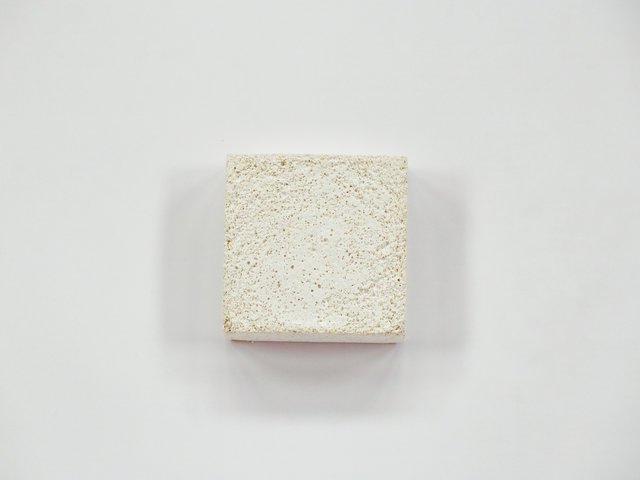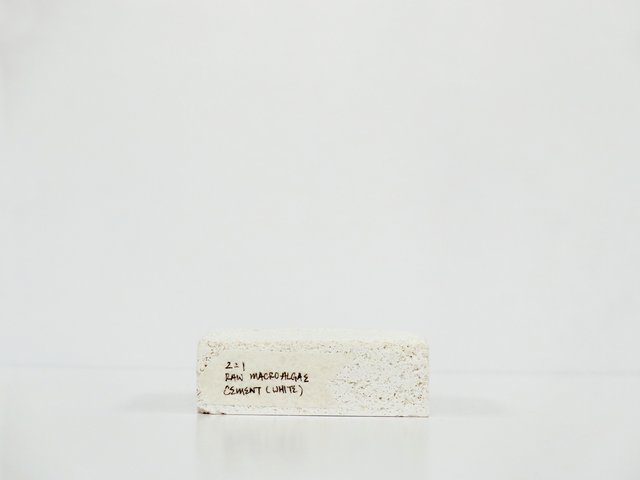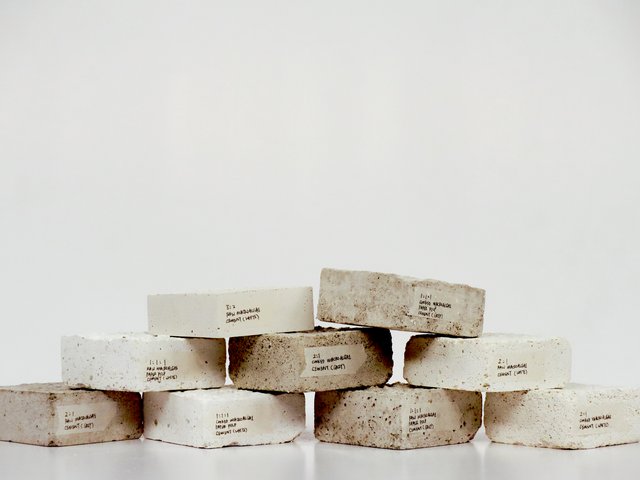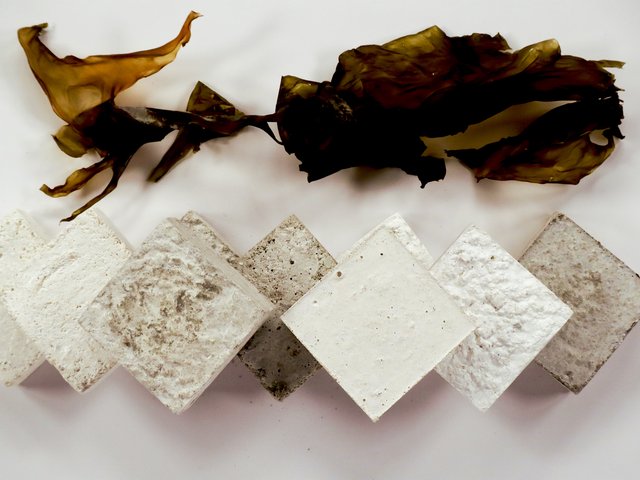 Macroalgae Bricks
Material categories:
Cement based
Plant / Plant based
Identification number:
22-7359-319-a
Sample produced by:
HO Heather
Sample date:
30 Nov 2022 (Produced)
This project explores the application of macroalgae in building materials. Inspired by the increasing popularity of new material explorations within microalgae such as biofabrics, bioplastics, and even algae-cement, this project considers the less technically demanding, more easily-extractable macroalgae. In Hong Kong, macroalgae are not only used commercially but are also promoted locally as a key component of biodiversity conservation projects. Macroalgae can often be found washed up along shores.
Dried macroalgae has a similar texture and appearance as that of paper. Therefore, this material exploration takes inspiration from the patented papercrete, wherein a blended macroalgae sludge replaces the paper pulp portion of the listed ingredients for papercrete. The macroalgae sludge is mixed with grey/white cement and/or with sand at various ratios, with the aim to maximize the ratio of added macroalgae without compromising the structural integrity of the resultant brick.
Fabrication Process
Casting
Properties
Textured
Coarse
Porous
Sensory Attributes
Touch: Hard
Tactile Warmth: Tempered
Flexibility: Stiff
Resilience: Brittle
Odour: Moderate