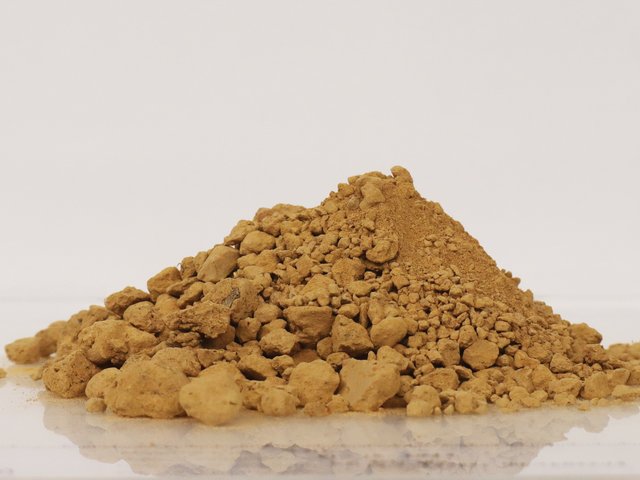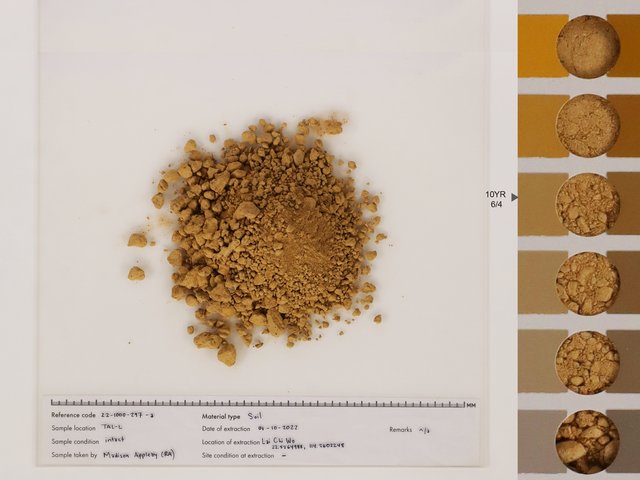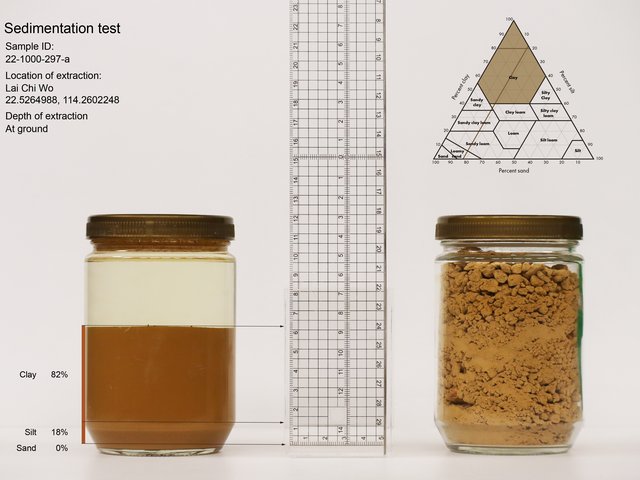 Lai Chi Wo Clay
Material categories:
Soil / Soil based (organic/mineral)
Composite
Identification number:
22-1000-297-a
Sample produced by:
TAL-L
Sample date:
1 Oct 2022 (Extracted)
The clay is salvaged from mud bricks in Lai Chi Wo village. It was prepared on site to be used in new mud bricks. A local craftsman removed aggregate such as rocks and pebbles and added water to use the clay during the 'Lai Chi Wo Hakka Mud Brick Making and Restoration Sharing Workshop', organized by the Heritage Conservation Association and the 2022 Hong Kong Shenzhen City/Architecture Bi-City Biennale (Hong Kong).
Surface Condition:
Hard Setting
Depth of sample extraction:
On/Above Ground
Slope at extraction point:
< 35°
Geology of parent material:
'Estuarine and intertidal Deposits' (mud and sand), 'Beach Deposits' (sand) and 'Debris Flow Deposits' (unsorted sand, gravel, cobbles and boulders, clay/silt matrix)
Soil Structure
Organic Matter: 0.0 %
Coarse: 0.0 %
Sand: 0.0 %
Slit: 18.0 %
Clay: 82.0 %
Chemical Properties
(Soil) pH: 7.00