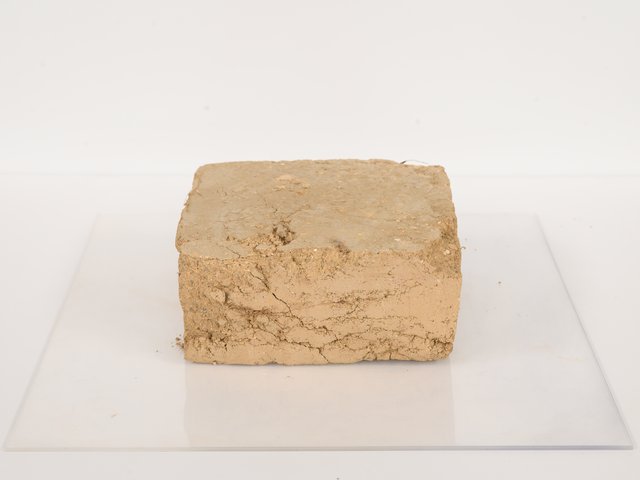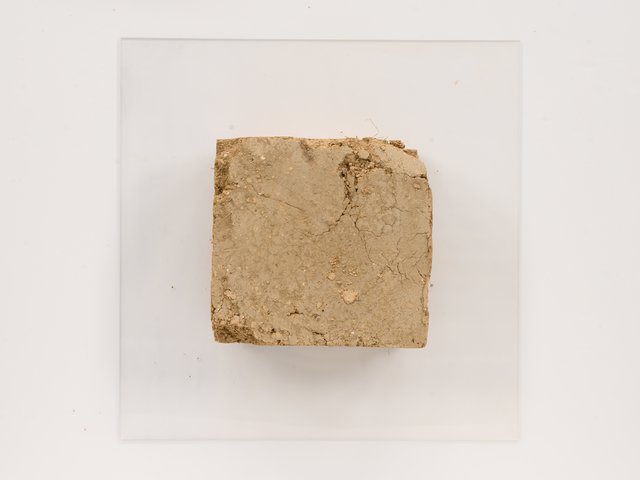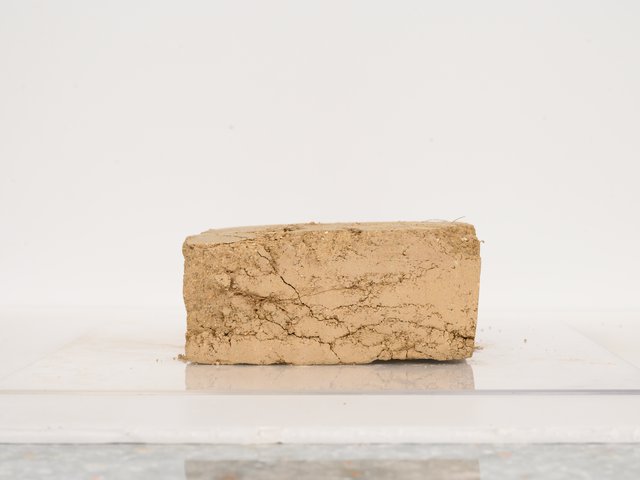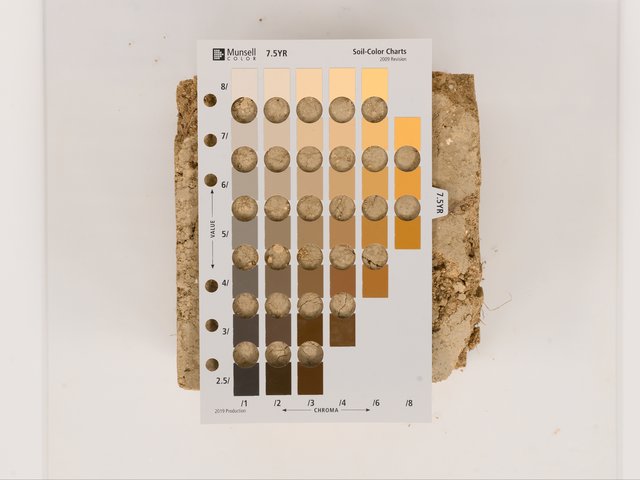 Coconut husk fiber brick
Material categories:
Soil / Soil based (organic/mineral)
Plant / Plant based
Identification number:
19-7307-008-a
Sample produced by:
CUI Yan
Sample date:
27 Oct 2019 (Produced)
Coconut husk fiber, also called coir, is extracted from the outer husk of coconuts. The material is long-lasting due to its slow degradation process as compared to other natural fibers. It is expected to improve the strength of the rammed earth brick. In addition to the coir, 30% of clay is added to the sandy soil taken from a construction site.
Depth of sample extraction:
60 - 80 cm
Slope at extraction point:
< 35°
Natural or imported material:
Imported
Soil Structure
Organic Matter: 0.0 %
Coarse: 20.0 %
Sand: 40.0 %
Slit: 40.0 %
Clay: 0.0 %
Ecological Attributes
Recycling potential: High
Fabrication Process
Forming (including compacting/compressing)
Properties
Porous
Textured
Sensory Attributes
Touch: Firm
Tactile Warmth: Warm
Flexibility: Stiff
Resilience: Brittle
Odour: None
Glossiness: Matte
Transparency: Opaque