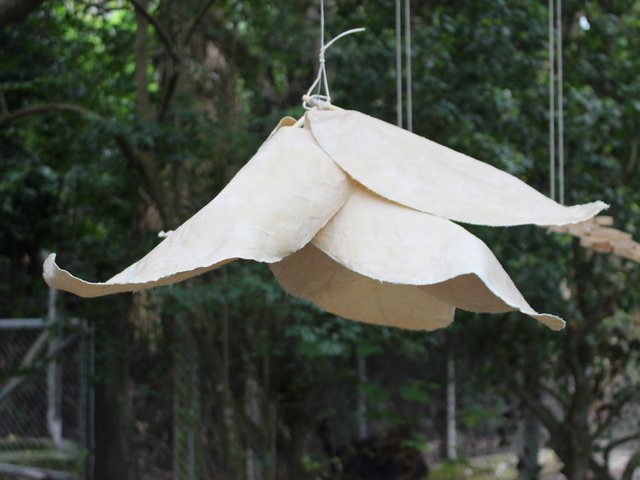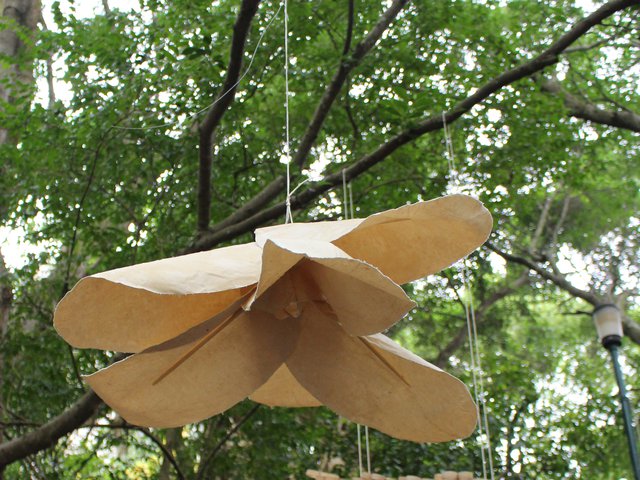 Bioplastic canvas
Material categories:
Plant / Plant based
Naturals (others)
Identification number:
21-7128-005-a
Sample produced by:
MAN Ting Natalie
Sample date:
29 Jan 2021 (Produced)
Sample condition:
No physical sample
Potato starch based bioplastic is added onto linen fabric. For each pedal of the canopy 250ml Water, 25ml Vinegar, 25ml Glycerol, and 38g Potato starch are heated, spread over the canvas, and dried on a supporting mesh. In the humid Hong Kong climate, the dried canvas is prone to deforming when kept outdoors.
Ecological Attributes
Reclaimed Components: 50% or more
Recycling potential: High
Expected Lifespan: Below 1 year
Fabrication Process
Finishing
Properties
Aerobic
Adjustable
Form
Fabric / Textile
Emulsion
Sensory Attributes
Touch: Soft
Tactile Warmth: Warm
Flexibility: Flexible
Resilience: Ductile
Odour: None
Glossiness: Matte
Transparency: Opaque